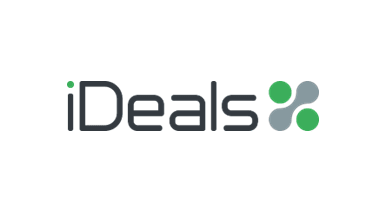 iDeals
https://www.idealsvdr.cn
iDeals is one of the leading providers of secure corporate data exchange services. We provide a comprehensive Virtual Data Room (VDR) solution that simplifies secure confidential document sharing and corporate deal management during M&A and fundraising transactions.
The company was founded in 2008 on the principles of service excellence and technological innovation. Our mission is to deliver an exceptional customer experience.
iDeals has won the trust of a million business users. We have supported thousands of customers to run high-value and mission-critical projects, from the cross-border sales of multi-billion-dollar assets to the development of revolutionary biotech products.
We are proud to offer a VDR that is considered "the most intuitive and easy to use data rooms in the market" by our customers, according to G2.