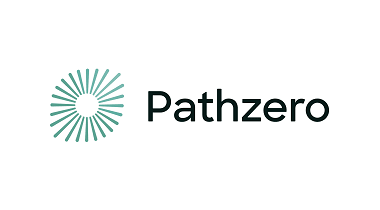 Pathzero
https://www.pathzero.com
About Pathzero
Pathzero is on a mission to accelerate the decarbonisation of the global economy. By combining an unparalleled user experience, globally recognised carbon standards, and on-demand sustainability specialists, our digital platform makes carbon management and reporting more accessible, trustworthy, and connected than ever before.
In addition to our core platform, we've developed Pathzero Portfolio, a feature designed specifically for the investment community. By allowing portfolio companies to share their emissions profile directly with their investors through our platform, Pathzero serves as a communications network, creating a new way to bring transparency to carbon emissions information in investment portfolios. This means that for the first time, investors have the means to gain complete visibility over their financed emissions, enabling them to better understand and manage their climate-related risks, seek out opportunities in the transition to a low carbon economy, and become leaders in our race to zero.
Introducing 'Where Carbon Meets Capital' a video series by Pathzero
Drawing insights from a range of global industry leaders, 'Where Carbon Meets Capital' explores the challenges faced by the investment community when it comes to decarbonisation.
Episode 2: Unlocking data in private markets to accelerate the transition to net zero
In Episode 2 of 'Where Carbon Meets Capital', we sit down with the Partner & Head of Responsible Investment at StepStone Group – Suzanne Tavill - to discuss the influence of private market investors in our transition to net zero, how technology is revolutionising how asset managers access their financed emissions in their portfolios, and the importance of increased collaboration between portfolio companies, asset managers and institutional investors to unlock accurate carbon data.