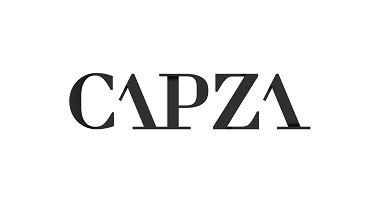 CAPZA
https://capza.co
Created in 2004, CAPZA is an established European private investment platform focusing on small and mid-cap companies. The Group puts its experience and passion for investing at the service of investors in Europe and worldwide with its platform of 6 complementary strategies including Flex Equity, Flex Equity Mid Market, Growth Tech, and Private Debt.
This unique platform allows CAPZA to support companies at every stage of their development and over the long term by providing them with custom made financing solutions (majority equity, minority equity, subordinated debt, senior debt, etc.). CAPZA is a generalist but has built up strong expertise in supporting companies in the health, technology, and B2B services sectors.
CAPZA Group has more than 100 employees based in Paris, Munich, Madrid, Milan and Amsterdam.
For further information, please visit https://capza.co/contact-us/ or contact us at edan@capza.co
CAPZA(キャプザ)は2004年に設立され、フランスに本社を構える欧州プライベートアセット運用会社。アクサ保険グループを大株主に持ち、欧州中小企業へのプライベートデット及びプライベートエクイティ投資を行う。
マジョリティ・マイノリティ・劣後債・ユニトランシェ等、補完し合う6戦略を併せ持つことで、中小企業の成長段階に応じて、テイラーメードのファイナシングソリューションを長期に渡って提供できることが強み。ヘルスケア・テック・B2Bサービスセクターを中心に投資を行う。
社員数は100名を超え、投資先であるパリ・ミュンヘン・マドリッド・ミラノ・アムステルダムに拠点を持つ。欧州に限らず、日本・アジアを始めとする各地域の投資家からのコミットいただいている。
詳細をご希望の方は、 https://capza.co/contact-us/ もしくは edan@capza.coまでお問い合わせくださいませ。